Kratom Effects And Serving Size
Your kratom experience will greatly depend on your serving size. Take a small amount, and you typically feel like you just had two cups of coffee. Take a large amount, and you'll feel sedated and passive. If you take TOO MUCH, you'll feel dizzy and nauseous.
Following is a breakdown of the most common servings and common ways many people experience kratom leaf AND extract. There are many variables that can affect how a particular serving of kratom feels from one person to another. And there is a big difference in serving sizes for leaf and extract. CAUTION WHEN USING EXTRACT!
If you respond sensitively or want energizing effects, take a low serving. For pain relief, people opt for a High Serving. AVOID heavy servings unless you have the supervision of a medical professional.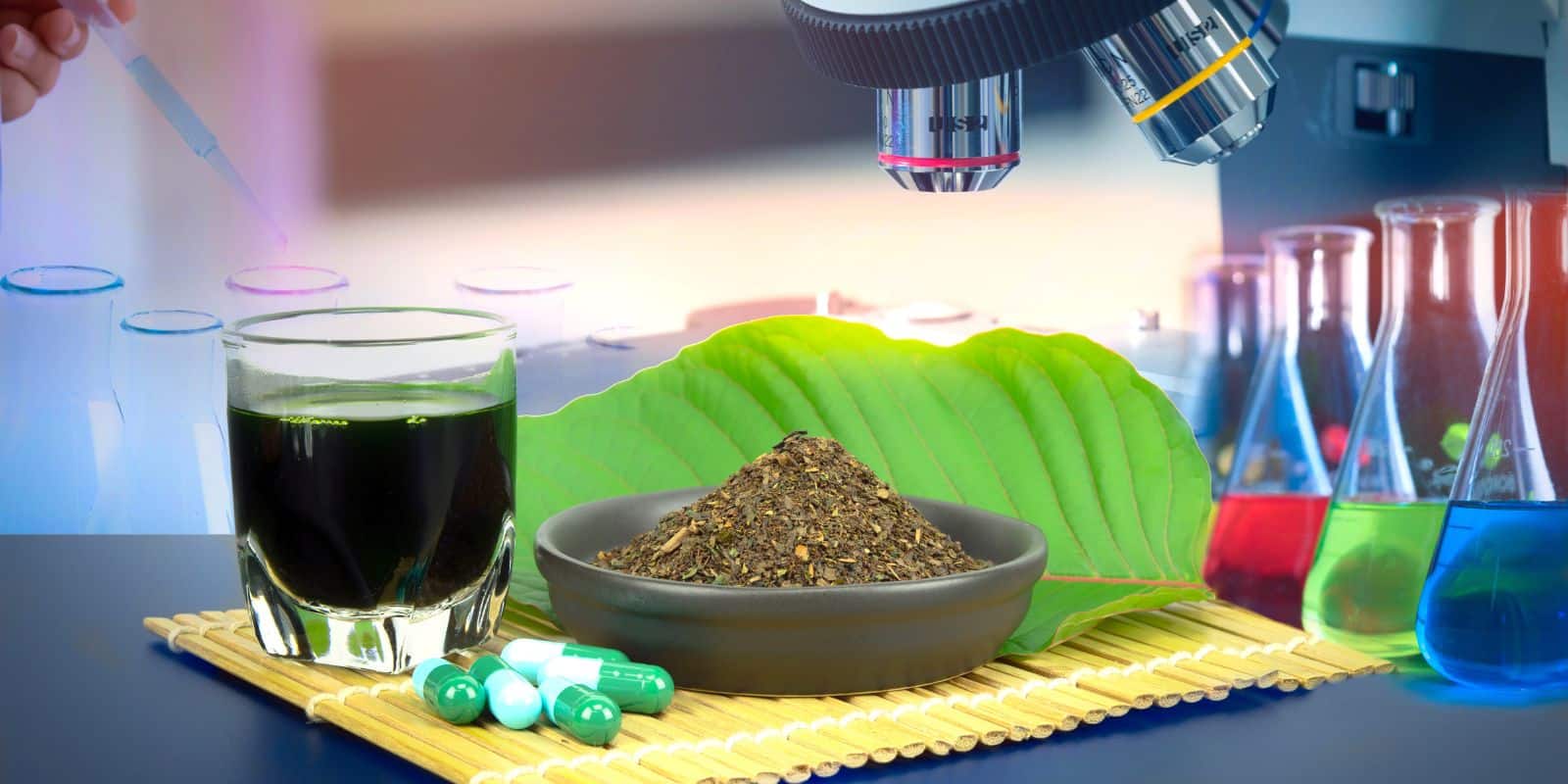 Common Kratom Serving Sizes & Their Effects
(Look at Weight Chart Below for Specific Servings)
SERVING SIZE
KRATOM (grams)
EXTRACT (mg)
EFFECTS
Micro Serving
<2 grams kratom
<40 mg dry Extract
<40 drops liquid extract
Mild stimulant.. Typically makes users feel more energetic and motivated, but with little to no chance of side effects.
Low Serving
2–6 grams kratom
40-120 mg dry extract
40-120 drops liquid extract

Stimulant. It's like a double espresso.
High Serving
6–8 grams
120-160 mg dry extract
120-160 drops liquid extract
This amount is almost always sedative. You may experience a pleasant feeling BUT this serving has a tendency to deplete energy and motivation to be productive.
Heavy Serving
8+ grams 160+ mg dry extract 160+ drops liquid extract
A powerful sedative and analgesic serving. This amount is typically more likely to cause side effects such as the kratom wobble and should only be used by experienced people with medical oversight.
The optimal Serving depends on three factors:
Size & weight
The effects you're looking to achieve (stimulating or relaxing)
How often you use kratom (tolerance)
There are other factors that can affect how you may respond to the amount of kratom you consume: metabolic rate, when you've eaten, what strain of kratom you're using, etc., but these are the 3 that will be addressed here.
First of all, Mitragynine is the most prevalent alkaloid in kratom. Whether Leaf or Extract, the most common measurement for potency is the % of mitragynine in the product. You'll see this represented on proper labels.
The leaves of the mitragyna speciosa tree were traditionally used to chew on or dried to make tea. Today, it's predominantly dried and milled into different sizes but most commonly as a powder you can ingest or use to make tea. You can also find more coarse ground leaves that are better for making tea as opposed to the very fine powder that is problematic to strain.
Keep in mind this is an organic material. What you are using comes from a tree and every leaf does NOT have exactly the same concentration of active substances.
Leaf varies in the % of alkaloids making your servings from new packages vary slightly as well. However, generally speaking, quality leaves range from 1.3%-1.8% mitragynine. There are some lower and higher, but this is a common range.
1.3% MIT would be calculated as 1.3% x 1 gram = 13 mg of MIT
Extract is the alkaloids removed from the plant. Think of it like removing caffeine from plant matter so you can use it in something else or even by itself in a pill. Extract improves consistency. You don't have the fluctuations in % of mitragynine as the leaf so your servings can be consistent for the effect you desire.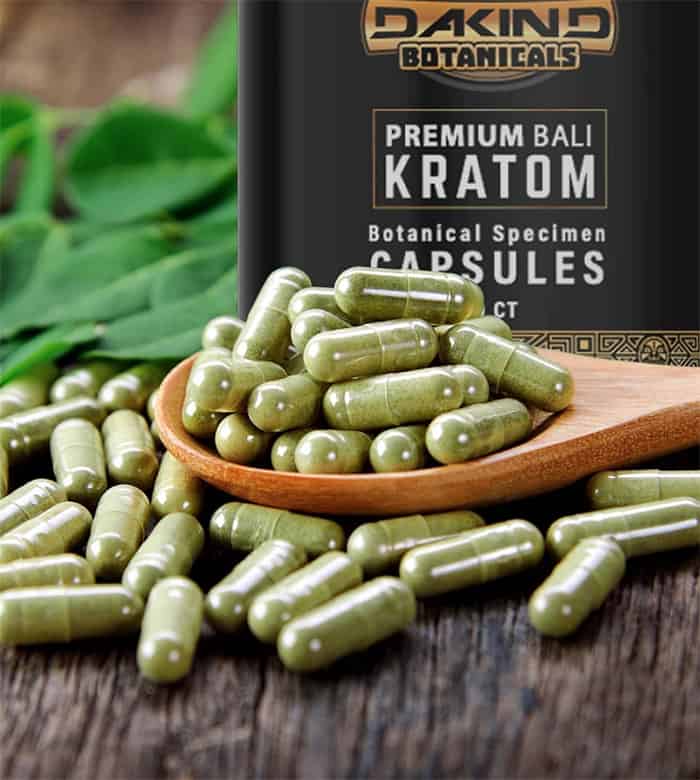 What Types of Extract Are There?
There are generally 2 types of extract: Broad Spectrum ( HiMIT – higher % of mitragynine but lower % of other alkaloids ) and Full Spectrum (full spec) which has all the alkaloids naturally occurring in the plant but a lower concentration of mitragynine.
People choose based on their personal preference of the effects they desire.
Most importantly, extract is highly concentrated and must be respected for its potency. Think of it like essential oils. It takes 3 pounds of lavender flowers to make 15 ml of lavender oil. As an oil, it's potent and your applications are expanded.
Broad Spec is typically 50:1 and Full Spec is 30:1 when comparing the Extract to a gram of Leaf.
There are two measurements that are important to the potency of Extract: mitragynine % and total alkaloids.
Broad Spec is typically around 65% mitragynine which in 1 gram of powder there is 650 mg (65% of total weight) mitragynine. When combining the other alkaloids with mitragynine, the total alkaloids will represent 80%+ of the total weight.
Full Spec is typically 35-40% which in 1 gram of powder there is 350-400 mg (35-40% of total weight) mitragynine. When combining the other alkaloids with mitragynine, the total alkaloids will represent 60%+ of the total weight.
The difference between Broad Spec and Full Spec is mainly that the full spec has a more naturally occurring % of total alkaloids. Some people prefer more mitragynine that is offered in the Broad Spec while others enjoy the entire symphony of alkaloids in the Full Spec. It's completely individual and depends on your desired effects.
How does the mitragynine potency of leaf compare to that of extract?
1 gram of 1.3% leaf (13 mg MIT) = 20 mg of 65% Broad Spec (13 mg MIT)
1 gram of 1.3% leaf (13 mg MIT) = 32.5 mg of 40% Full Spec (13 mg MIT)
Common Servings
Represented in Grams of Leaf – Please Refer to Extract Equivalent Below

For Pain - Varying Pain Levels
Mild: 2–4 grams
Moderate: 3–5 grams
Severe: 5+ grams

For Energy & Focus
Energy and Focus: 2–4 grams
Focus and Creativity: 1-2 grams

For Opiate Withdrawal
Larger servings of kratom are useful for WEANING people off opiate drugs. You should always do this under the guidance of a medical professional.
Opiate addicts typically admit they use kratom to combat withdrawals with a natural option. The ultimate goal for addicts is to quit kratom as well once you're no longer hooked on prescription pain pills or other opiates. From those who have made this journey, kratom is reported to be easier to quit than prescription pain meds or opiates.
The serving is greatly dependent on the individual. Always start with a low serving and wait 1-2 hours to measure your response so alkaloids can digest.
Begin With: 2 grams
Additional: 2 grams more every 1-2 hours no more than 3-4 times

For Anxiety
Getting the serving right when it comes to managing anxiety is IMPORTANT.
Higher servings have been reported to be preferred. The lower servings have been said to be too stimulating and lead to an increase in anxiety symptoms. However, taking too much can also increase anxiety as a result of the side effects like the kratom wobble. GET THE SERVING RIGHT AND START SLOW!
Anxiety: 3-4 grams
Additional: 1 grams every 1-2 hours no more than 3 times

Depression
All servings have euphoric effects that can improve mood and depression. However, some people find the stimulating effects can further enhance mood and depression, while others like the relaxing or sedative qualities. It's always individual so be patient and take it slow.
Mild: 1–2 grams
Moderate: 2–4 grams
Severe: 4+ grams (seek medical advice)
How Long Does Kratom Last?
The effects of kratom typically last 5–6 hours.
When taken with an empty stomach, the effects typically begin within 30-40 minutes.
If you had a large meal before taking kratom or food heavy in fat content, the effects typically take longer to begin but alternatively seem to last longer. It can take up to 90 minutes to feel the full effects of kratom if ingested on a full stomach.
What Happens If I Take Too Much Kratom?
Kratom is rarely reported to cause side effects for those who use it conservatively. Side effects are typically the result of people who are taking generous servings resulting in more than they need. It's essential that you be patient when learning how your body reacts to kratom. You have to find your individual serving to meet the effects you desire.
Taking extremely heavy servings of kratom just "to make sure" you have enough is NOT sensible. It typically results in side effects that include the kratom wobbles: dizziness, loss of muscle coordination, and nausea. It's quite unpleasant and not worth risking your health. BE PATIENT!
Side Effects of Kratom May Include:
Dehydration
Difficulty concentrating
Dizziness
Headaches
Nausea & vomiting
Loss of appetite
Poor muscle coordination
Runny nose
Sedation or fatigue
Dehydration
Difficulty concentrating
Dizziness
Headaches
Nausea & vomiting
Loss of appetite
Poor muscle coordination
Runny nose
Sedation or fatigue
One of the most underreported side effects of kratom is dehydration. It's common for people to experience side effects and immediately blame the kratom itself when the reality is they just may need to drink some water. Side effects of dehydration have quite similar symptoms as taking too much kratom: dizziness, headaches, poor concentration, and fatigue.
TIP
Drink eight glasses of water before taking kratom to reduce the chances of certain side-effects.
Dakind Extract Equivalent To Raw Leaf
Use responsibly. Concentrated alkaloids should be respected for their potency. Depending on the extract, 20-40 milligrams of extract powder can equal 1000 milligrams of raw leaf (1 gram).

Hi-MIT Extract
Ali'i: 20 drops = Approximately 1 gram of powder or 2 capsules

Full Spectrum Extract
Cherry Wave: 20 drops = Approximately .5 gram of powder or 1 capsule
Lava Cake: 20 drops = Approximately .5 gram of powder or 1 capsule
Mango Pineapple: 20 drops = Approximately .5 gram of powder or 1 capsule
The Weight Chart below is only a reference to seek an ideal serving for you based on your weight and the general set of effects you're looking to receive from the kratom.
If you are on prescription medication or have underlying health issues of any kind, including mental illness, it is imperative that you consult a medical professional.
First time users traditionally start with a low serving while slowly increasing each consecutive serving until you get the desired effects.
Kratom servings are commonly known to be calculated as such:
Stimulating: 0.025 grams per pound of bodyweight.
Sedative or Painkilling: 0.04 grams per pound of bodyweight
YOUR WEIGHT
EFFECTS
POUNDS
KILOGRAMS
STIMULATING SERVING
RELAXING & PAIN KILLING
80 lbs
36.3 kg
2.0 grams
3.5 grams
100 lbs
45.4 kg
2.5 grams
4.0 grams
120 lbs
54.4 kg
3.0 grams
5.0 grams
140 lbs
63.5 kg
3.5 grams
5.5 grams
160 lbs
72.6 kg
4.0 grams
5.5 grams
180 lbs
81.6 kg
4.5 grams
6.5 grams
200 lbs
90.7 kg
5.0 grams
8.0 grams
220 lbs
99.8 kg
5.5 grams
9.0 grams
240 lbs
108.9 kg
6.0 grams
9.5 grams
260 lbs
117.9 kg
6.5 grams
10.5 grams
280 lbs
127 kg
7.0 grams
11.0 grams
300 lbs
136.1 kg
7.5 grams
12.0 grams
References
Grundmann, O. (2017). Patterns of kratom use and health impact in the US—results from an online survey. Drug and alcohol dependence, 176, 63-70.
Kruegel, A. C., & Grundmann, O. (2018). The medicinal chemistry and neuropharmacology of kratom: A preliminary discussion of a promising medicinal plant and analysis of its potential for abuse. Neuropharmacology, 134, 108-120.
Dr. Devin Carlson 2022 (Kratom.org)
DISCLAIMER: These statements and products presented in this document have not been evaluated by the Food and Drug Administration (FDA). The products and statements mentioned are not intended to diagnose, prevent, treat or cure any diseases or health conditions. Therefore any information in this document is presented solely as the opinions of their respective authors who do not claim in any way shape or form to be medical professionals providing medical advice. Dakind Botanicals and its owners or employees cannot be held responsible for, and will not be liable for the inaccuracy or application of any information whatsoever herein provided.